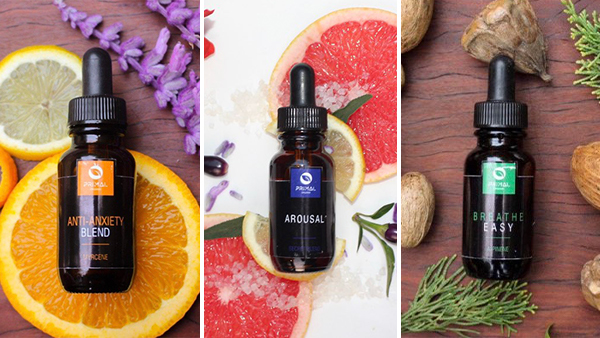 What are Terpenes?
Terpenes are naturally-occurring organic aromatic compounds found in the oils of plants. They create the characteristic scent of many plants like the citrusy smell of an orange, the fresh scent of pine and the relaxing effects of lavender. They are the chemicals that determine how things smell, they also protect plants from animal grazing or germs.
You may not know that Terpenes are used in everyday products that create the 'nature-like' smell in cleaning products, perfumes and even food.
They also have some health benefits to our bodies and as restrictions ease, science is researching all these possibilities.
Some Terpenes play a protective role in the plant by helping it to recover from damage; other Terpenes help with the immunity of the plant and to protect from infectious germs.
These Terpenes bind to receptors in our brains to establish therapeutic effects – It's like the relaxing sensations of lavender – because of their interactions with something called the Endocannabinoid System.
The naturally occurring properties of Terpenes work with this Endocannabinoid System to help restore this balance. In short, one of their many benefits is that they can help with easing feelings of stress, anxiety, trouble sleeping and even muscular pain.
An extensive study conducted in the United Kingdom in 2011 and published in the British Journal of Pharmacology discussed the wide-ranging therapeutic attributes of Terpenes. You can read that study here
With the outcome of these studies, it is not such a huge leap of faith to imagine that feelings of anxiety, worry and stress can be helped with a naturally-occurring, plant-based product that our bodies have evolved to work harmoniously with.
Exercise, eating chocolate – even sex – do exactly the same thing; they adjust the balance of chemicals in the brain by releasing hormones like serotonin and dopamine that make us 'feel good'.
Terpenes work in the same way. They have the potential to assist in restoring our internal system to a state of homeostasis – balance.
The end result of all this is that Terpenes show potential to assist in the treatment of many debilitating physiological and psychological conditions such as stress, anxiety, depression, mania, muscle pain, nerve pain, inflammation, poor immunity, bacterial infections.
At Glo Health we carry the Primal Organix range that may help with a variety of issues we face on a daily basis from anxiety, stress, pain management and much more.
Come in store to talk with our experienced Naturopath's to find out if Primal Organix is right for you.